Below is the answer to your question. If your question is not completely answered, please submit a Customer Support Request (CSR) and a representative will assist you.

| | |
| --- | --- |
| How do I exclude a folder from being scanned by SUPERAntiSpyware? | |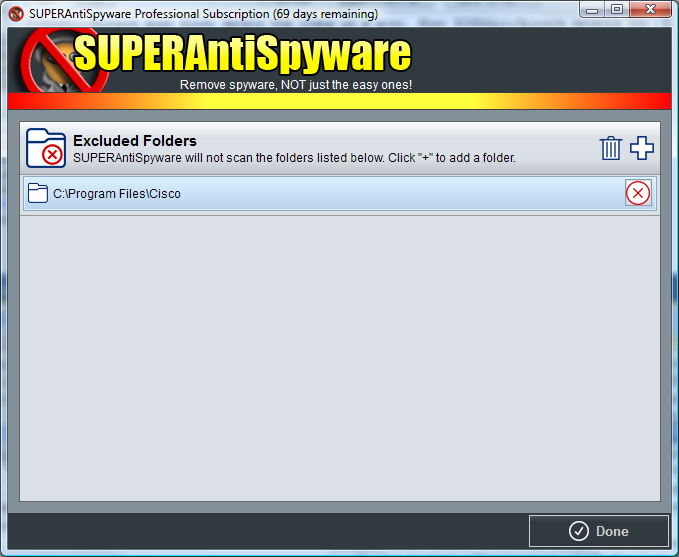 To add a folder exclusion:
Open SUPERAntiSpyware
Click on System Tools
Click on Advanced Scan Settings
Click the Modify Excluded File Locations button
Click the "+" button
From the list of folders, you will need to find and select the folder containing any files you wish to exclude. Once the folder is selected and added to your exclusions, click "Done".

Terms and Conditions | Privacy Policy | Company | Contact

Copyright © 2018 Support.com, Inc. All rights reserved.