The following contains information regarding the latest public database definitions available for SUPERAntiSpyware. We recommend that you always update to the latest definitions before scanning.


Definition Set
Version
Date / Time
Size
Download
Core Definitions
13317
01/18/2017 04:14PM UTC
21385KB
Download
Installer
Trace Definitions
11129



The following are the updates and additions for the current version of our definition files. At times, there may be several definition updates in a 24 hour period as our rapid response team analyzes samples and deploys updates as needed to protect you from the latest threats.




Database Version 13317 - 01-18-2017
| | |
| --- | --- |
| PUP.Amonetize/Variant | 1 Items Added/Updated |
| PUP.ConstaSurf/Variant | 1 Items Added/Updated |
| PUP.ELEX/Variant | 2 Items Added/Updated |
| PUP.Fortunitas/Variant | 1 Items Added/Updated |
| PUP.InstallCore/Variant | 4 Items Added/Updated |
Database Definitions RSS Feed



Click here to view additional definition update information and history.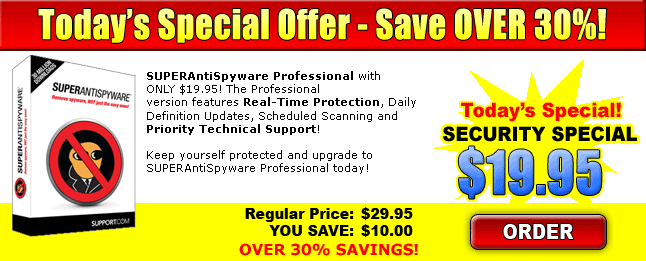 If you would like to manually update your definitions simply exit SUPERAntiSpyware, then click the "Download" link here. Save the file to your desktop and double-click it to run the installer. Once the installation is complete, you must exit and restart SUPERAntiSpyware for the new definitions to be active.







Terms and Conditions | Privacy Policy | Company | Contact

Copyright © 2017 Support.com, Inc. All rights reserved.